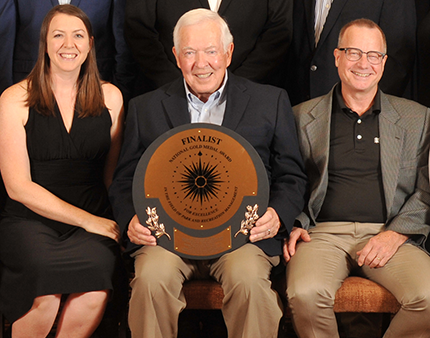 UPDATE AS OF 3.27.2020: The selection of a new commissioner has been postponed due to the COVID-19 health crisis. David Lee will continue to serve on the board until further notice.
Read the notice from the Court of Common Pleas (PDF) >
In May, the Park Board will seat a new commissioner! Commissioner David Lee will step down having completed his three, three-year terms.
Serving on the Centerville-Washington Park District Board of Commissioners is a rewarding way to contribute to the quality of life in Centerville and Washington Township!
Here are some basics to consider:
Commissioners serve without compensation;
Commissioners must be a resident of Centerville or Washington Township and a U.S. citizen;
There are three commissioners on the Board;
Terms are for three years and service is limited to three terms (nine years);
Commissioners apply to and are selected by the Montgomery County Court of Common Pleas;
Commissioners attend monthly board meetings, generally held the second Monday of the month, and any special meetings or work sessions as needed;
Commissioners attend grand openings, community-wide events and select programs throughout the year;
Commissoners are an advocate and ambassador for the Park District, assisting in public relations, outreach, levy campaigns and fundraising;
Commissioners represent the mission and vision of the Park District.
View additional commissioner responsibilities and information (PDF) >
Applications are due to the Montgomery County Court of Common Pleas in April, with the official term beginning on May 11, 2020.
Interested residents may contact us to get more information about the requirements, the position and the application process. Call 937-433-5155 for more information, Monday – Friday, 8 a.m. – 4:30 p.m. You may also contact us via email at mail@cwpd.org.