Shelter reservations are suspended until April 1, 2021, due to the COVID-19 health pandemic. We will not begin accepting reservations until that date. Date is subject to change if necessary. Shelters are open for use on a first-come, first-served basis.
Group Shelters
Perfect for birthday parties, graduation parties, family reunions and more, large group shelters are available in eight CWPD parks. Shelters are reservable beginning the first business day in January for the current year. Reservations may be made online with a credit card. You may also reserve in person with cash, check or credit card during regular office hours (8 am to 4:30 pm Monday through Friday). Reservations are not available via phone at this time.
Centerville/Washington Township residents, when you create your online account to reserve a shelter, please list Dayton as the city in your address for the system to recognize you as a resident.
The Centerville-Washington Park District reserves the right to cancel any reservation that exceeds the specified shelter capacity and/or any unpermitted commercial or for-profit activity.
Shelters are available for use on a first-come, first-served basis when not reserved. Parks are open daylight hours. Shelters are available for reservation between the hours of 10 am – 8 pm. Please check each shelter listing below for shelter-specific reservation times.
Fees:
4 hours (10 am – 2 pm or 4 – 8 pm): $48 residents, $78 nonresidents
All day (10 am – 8 pm): $72 residents, $108 nonresidents
Shelter reservations at Oak Creek South, Oak Grove, Schoolhouse and Yankee Parks are automatically all day (10 am – 8 pm)
Reservation capacity – 30
6 tables are available for reservation (1/2 of shelter)
Shared usage with drop-in park visitors
Grill
Water
Restrooms
Electricity
Playground/Sprayground equipment
Reservations timeslots available: 10 am – 2 pm or 4 pm – 8 pm
No bounce houses or canopies may be used at this park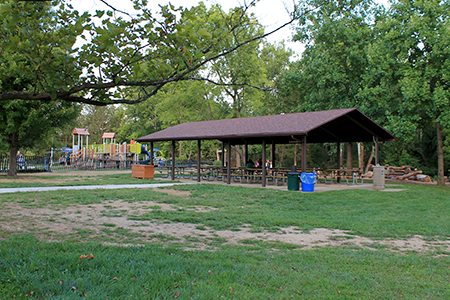 Capacity – 70
12 tables
Electricity
Grill
Water
Playground equipment
Restrooms
Reservations timeslots available: 10 am – 2 pm, 4 pm – 8 pm or 10 am – 8 pm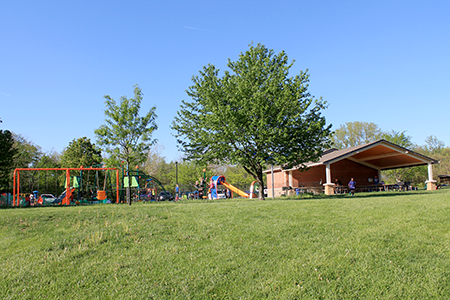 Capacity – 70
12 tables
Grill
Water
Restrooms
Playground equipment
Electricity
Reservations timeslots available: 10 am – 2 pm, 4 pm – 8 pm or 10 am – 8 pm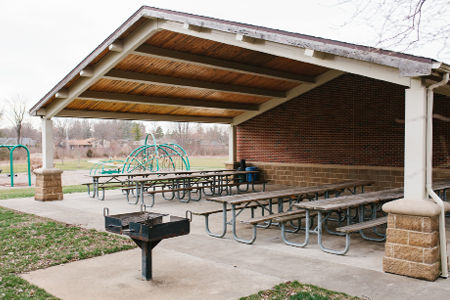 Capacity – 70
12 tables
Grill
Water
Restrooms
Playground equipment
Electricity
Reservations timeslot available: 10 am – 8 pm
CUSA Shelter
Capacity – 100
16 tables
Grill
Restrooms
Electricity
Reservations timeslot available: 10 am – 8 pm
Gebhart Shelter
Capacity – 100
16 tables
Grill
Portable restrooms
Playground equipment
Electricity
Reservations timeslot available: 10 am – 8 pm
Noon Optimist Shelter
Capacity – 100
16 tables
Grill
Restrooms
Electricity
Reservations timeslot available: 10 am – 8 pm
Feldmann Pond Shelter
Capacity – 100
16 tables
Grill
Portable restrooms
Electricity
The fishing dock is not reservable and will be open to the public during shelter reservations.
Reservations timeslot available: 10 am – 8 pm
Rotary Shelter
Capacity – 40
6 tables
Grill
Portable restrooms
Playground equipment
Electricity
Reservations timeslot available: 10 am – 8 pm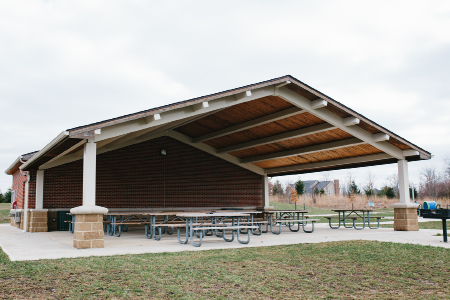 Capacity – 70
12 tables
Grill
Water
Restrooms
Playground equipment
Electricity
Reservations timeslots available: 10 am – 2 pm, 4 pm – 8 pm or 10 am – 8 pm
Capacity – 70
12 tables
Grill
Water
Restrooms
Playground equipment
Electricity
Reservations timeslot available: 10 am – 8 pm
Capacity – 70
12 tables
Grill
Water
Restrooms
Playground equipment
Electricity
Sand volleyball courts
Reservations timeslot available: 10 am – 8 pm