The National Recreation and Park Association's February issue of Parks & Recreation magazine released its annual 30 Under 30 list honoring top young park and recreation professionals who serve as everyday champions in their communities. Centerville-Washington Park District employees Alyssa Schulte and Kari Truax made the list, the only two from the State of Ohio! The committee scored the nominees based on community impact; contributions to professional development in the parks and recreation field; and innovative ideas, programs or research in the parks and recreation field.
Alyssa Schulte, Fitness & Wellness Supervisor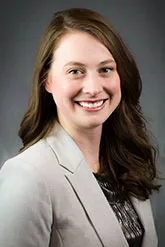 Alyssa Schulte has used her fitness and wellness supervisor role with the Centerville-Washington (Ohio) Park District to expand programming while combining fitness experiences with integrated environmental education. Within a year, she added five new special events, a 167% increase in special event programming offerings that focused on building healthy outdoor experiences for youth in the community. Schulte's Fun Run events included environmental education and activity stations along a one-mile route, while the Great Turkey Trek featured an adventure 5K throughout a nature park. These first-time events received a strong response from the community, with participation across the events totaling more than 1,050 attendees.
Kari Truax, Recreation Supervisor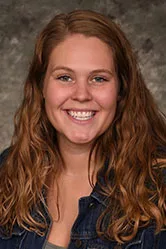 Kari Truax is an up-and-comer in parks and recreation. Her heart, attitude and spirit are an energy that is contagious. She is actively engaged with the Ohio Parks and Recreation Association. Truax presented at the 2023 state conference about her graduate research, titled "Heartbeat of an Organization." Her passion for connecting temporary, seasonal employees into the field of recreation is going a long way by changing training modules within the region, teaching recruitment and retention techniques, and helping professionals learn how to connect with the changing needs of younger employees.
Media inquiries? Please contact Carrie Dittman, Marketing & Communications Supervisor at 937-433-5155.