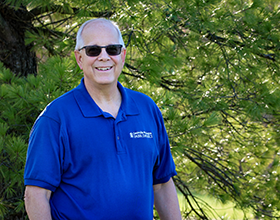 The Ohio Parks and Recreation Association (OPRA) has announced Centerville-Washington Park District's Arnie Biondo as their 2020 Professional of the Year. Biondo has over 40 years of experience in the field of parks and recreation. In 2014, he returned to the Dayton area, where he began his career, to fill the role of Executive Director for the Centerville-Washington Park District.
Biondo has been a visionary for the Park District since accepting the director position. In six years, the Centerville-Washington Park District has twice been a National Gold Medal Finalist for excellence in parks and recreation management through the National Recreation and Parks Association. Under his leadership, collaborative partnerships and grant funding are at an all-time high. Over the past year, he has created buy-in from staff at all levels of the organization via processes he has created for updating the agency's strategic plan, redefining agency performance measures and fostering healthy teams.
Park District Director Arnie Biondo said, "It's so very nice and humbling to be honored by my peers. I've been very lucky to have been able to serve at Centerville-Washington Park District at the tail-end of my career. When a director is surrounded by a terrific team and a supportive community, it's easy to look good!"
The OPRA Professional of the Year Award will be presented to Biondo at the association's annual conference in April 2021 in Sandusky, Ohio.