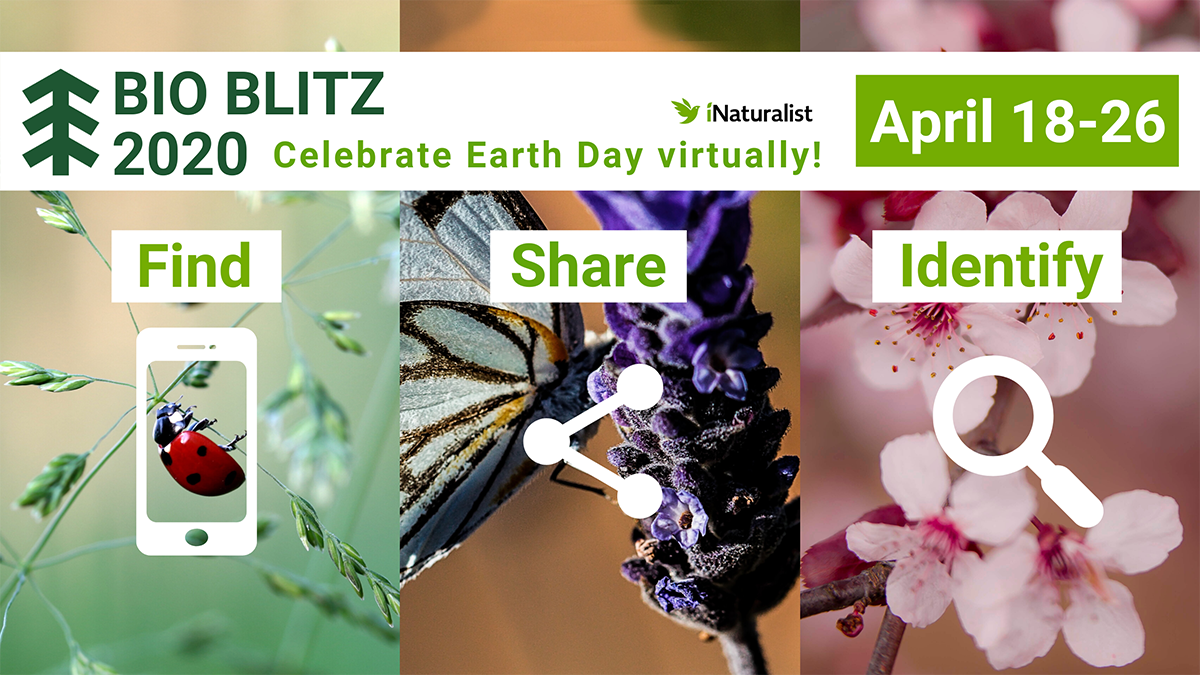 Since we can't gather with you all to celebrate the 50th anniversary of Earth Day, we have found a way to celebrate virtually! We're hosting a Bio Blitz using the popular app, iNaturalist. The Bio Blitz will take place from April 18 to 26.
How to Participate
Download the iNaturalist app to your smartphone or make an account on your computer.
Within the app, under "Projects" search CWPD Bio Blitz 2020 and click "Join", so you can check in to see how many living things we have counted and identified.
During the dates above, find living things in Centerville/Washington township parks, neighborhoods or your backyard and record them in the app by taking a photo. If you don't have a smartphone, you can participate by uploading images you take with a digital camera onto the iNaturalist website.
The app and other experts will help you identify what you have discovered if you aren't sure!
Tips for Success
This Bio Blitz takes place in Centerville and Washington Township only.
Familiarize yourself with the app/website before you begin surveying.
Do not trespass on private property to obtain photos.
Take clear photos and list identifying features in the notes section of your observation. For a brief tutorial on how to take images for identification watch this video.
For more information about how to use the app, please watch this video. It's under two minutes!
Don't forget to practice social distancing while searching for creatures!
Questions? Visit the Bio Blitz event on our Facebook page. Or email Centerville-Washington Park District's Environmental Education Supervisor, Katy Lucas at klucas@cwpd.org.