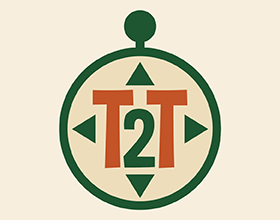 Get ready to explore! Attend Centerville-Washington Park District Tools to Trek programs to earn a FREE Trek Pack! Print a Tools to Trek tracking sheet and bring it to Tools to Trek programs to collect stamps. Stamps can only be collected in person at a participating program. If the program is canceled due to weather or low enrollment, stamps will not be awarded.
Once your sheet is full of stamps, turn it in to collect your prize!
Continue to complete tracking sheets and earn additional prizes!
Look for the Tools to Trek symbol next to program descriptions in the latest Centerville-Washington Park News & Events brochure!
Preregistration is required for most programs.
Print your Tools to Trek tracking sheet (PDF)
Fall 2019 Tools to Trek programs:
Friday, September 6: Nocturnal Nature Series Barred Owl Search
Saturday, September 7: Butterfly Survey
Sunday, September 8: A Day at Donnybrook
Wednesday, September 18: Trail Sense
Friday, October 4: Fall Family Camping
Saturday, October 19: Spider Search
Friday, October 25: Nocturnal Nature Series Flying Squirrels
Tuesday, November 5: Nocturnal Nature Series Coyotes
Not able to make CWPD programs? Check out an Adventure Backpack to go on your own adventure, and you will earn tools to Trek stamps!