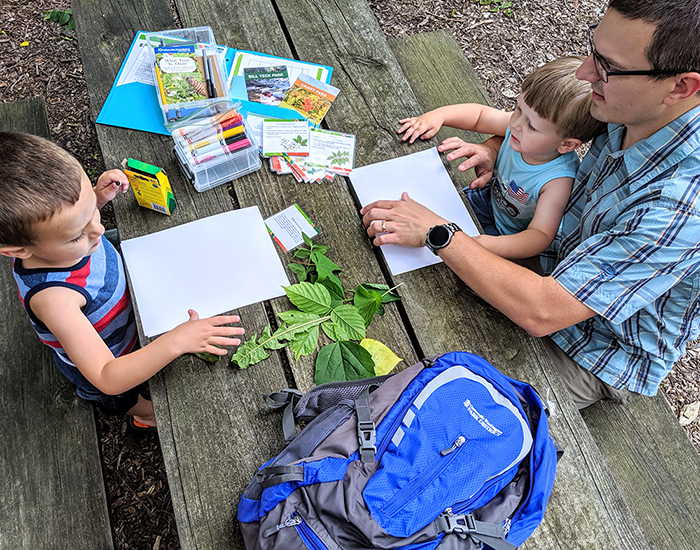 The Park District's mission is to deliver fun, healthy and outstanding park experiences. We recognize that doesn't always come in the form of a traditional park program. We'd like to help you create your own unique park experiences with CWPD Adventure Packs!
Visit park headquarters at Activity Center Park to borrow a backpack that includes everything you need to explore the many natural habitats of your 50 parks — including creeks, forests and meadows. Backpack supplies vary by age and by season. Headquarters is open Monday – Friday from 8 a.m. – 4:30 p.m. Adventure Packs are available for a 7 day loan.
Available Adventure Packs:
Family Pack (ages 0 – 8)
Family Pack (ages 9 and up)
Teen Pack (ages 13 – 17)
Adult Pack (ages 18 and up)
Please note that you will be invoiced for any missing or damaged items.