Every donation makes a difference! Each helps provide park experiences for generations to come!
If you would like to donate to the Centerville-Washington Park District, you may mail or bring your donation to:
Centerville-Washington Park District
221 N. Main Street
Centerville, Ohio 45459
Please contact us if you have questions about donating resources to the Park District! Thank you for supporting your community's BIG backyard!
Tree and Bench Dedication Program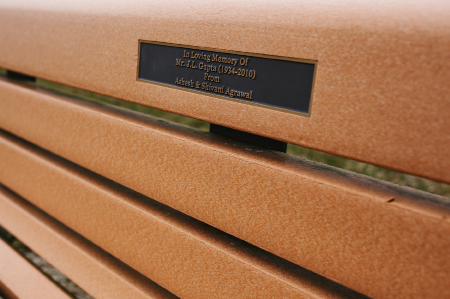 Benches and trees are available for purchase and placement in any Centerville-Washington Park District park to commemorate a person, group or event such as an outstanding achievement, birthday, anniversary, birth or the life of a loved one. Each dedication will receive a certificate of recognition which will include GPS coordinates. Tree selection is subject to availability at time of purchase. Weather permitting, all trees are planted in November or December during the year purchased.