November 3, 2021
Invitation to Submit Qualifications
Centerville-Washington Park District (CWPD) intends to contract for engineering services in connection with the Grant Park, McEwen Entrance improvement project. If your firm is interested in being considered for a contract to provide the required services, please reply with a statement of qualifications no later than Wednesday, November 24, 2021, at 4:30 PM. Electronic statements received after this date and time will not be considered for this project.
Statements of qualifications should include information regarding the firm's history and experience of key personnel; technical expertise of the firm's staff, especially as it relates to this type of improvement; the firm's experience with design and administration of similar types of projects; two or three references from the similar types of projects; schedule of deliverables with dedicated work hours, and any previous work performed for Centerville-Washington Park District.
Statements should be submitted electronically to Mr. Nick Meyer, Planning and Project Manager, nmeyer@cwpd.org
As required by Ohio Revised Code 153.65-73, responding firms will be evaluated and ranked in order of their qualifications. Following the evaluation, Centerville-Washington Park District will enter into contract negotiations with the highest ranked firm, as stipulated in ORC 153.69.
The preliminary project description and evaluation criteria are as follows:
Centerville-Washington Park District Grant Park, McEwen Entrance Improvements
Project Location: 6588 McEwen Road Dayton, Ohio 45459
Project Description: CWPD developed a park master plan by holding stakeholder and public meetings for Grant Park in 2020. To enhance the user experience, the Centerville Washington Park District (CWPD) desires to improve the entrance to Grant Park off of McEwen Road. This entrance is the only area with dedicated parking for park visitors that provides direct access to the Kennard Nature Nook, McEwen Barn, Mark Kreusch Nature Playce, Holes Creek and the trail system. The main parking area is located in front of the Kennard Nature Nook (13 paved spaces) with overflow areas near the barn and along McEwen Road (14-18 spaces). The goal of this project is to provide a new arrival experience and give users a sense of place when entering the park, see concept design below.
Project Scope: Reference Concept Design Below 
New Parking lot with roughly 40 spaces
Demo North barn (#8 on the concept plan)
ADA path around meadow
Rotary memorial highlighted at new trail hub (#7 on concept plan and design)
The contracted engineer will be able to conduct or coordinate all related functions from initial review and refinement of the project to bid administration along with construction oversight.
Project Budget: < $450,000 including all soft costs, professional services, construction, permits, etc. Review of the facility program may determine ways and means to value engineer the project to lower cost.
Source of Funding: CWPD financed and funded, with possible State grant funding. Also, donations have been received from the local rotary club and the new memorial will be part of their 50th celebration.
Project Schedule:
February 2022 – Survey and Topo of Existing Site
March 2022 – Draft Conceptual Plans
April 2022 – 90% Plan and Specifications Complete
May 2022 – Permit Applications and out to Bid
July 2022 – Construction Start Date
November 2022 – Finish Construction
Criteria for Evaluation:
As part of the submittal by engineer for consideration, on the last page of your submittal include the following:
Names of top two staff to be devoted to project (attach resumes)
Number of Park Improvement Projects Designed since year 2000
Details of no more than 3 similar park improvement projects
Schedule of deliverables within CWPD timeframe
Dedicated work hours for each deliverable
Two or three references.
The criteria will be used in evaluation and ranking process. Statements should be submitted electronically to Mr. Nick Meyer, Planning and Project Manager, nmeyer@cwpd.org.
Submittal Deadline: 4:30 PM, November 24th, 2021
Current Parking Lot and Estimated Construction Area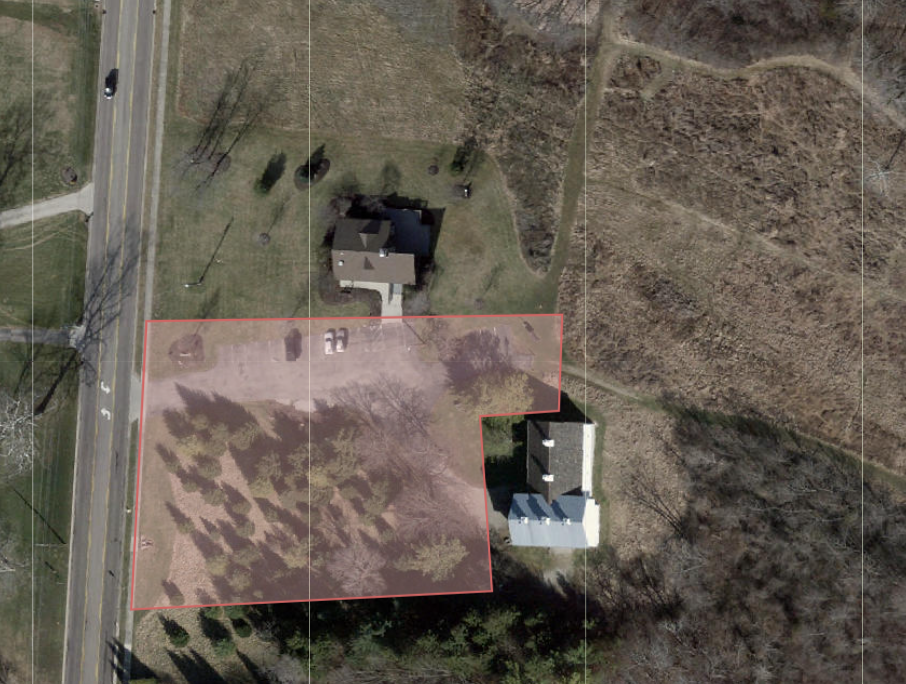 New Parking Lot Concept Design