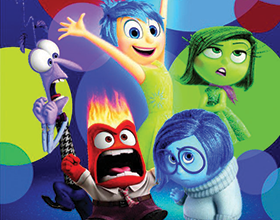 Are you ready for an evening of entertainment? Join us at Forest Field Park on Saturday, August 20 at 6:30 pm! We'll start the evening with short nature hikes, calming crafts, family field games and much more! Grab dinner from Claybourne Grill and claim a spot in the field with a picnic blanket and chairs. As the sun sets over the park, settle in to watch "Inside Out" under the stars.
Registration is requested for planning purposes.
Activities, popcorn and Kona Ice during the movie are sponsored by the Jeff Probst Group at Keller Williams Community Partners.
In case of rain, we have a scheduled rain date of Saturday, August 27. Same time, same place!