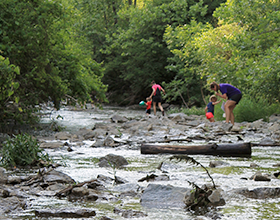 Please join us for an online community input meeting (via Zoom) to explore how you use Grant Park today and how you want to use it in the future. Meeting topics will include trails, amenities and park programs. This meeting will be an interactive work session facilitated by Park District staff and project leads from the Environmental Design Group.
Technology Requirements: You will need a computer and/or a smartphone with access to the internet in order to participate.
Date: Wednesday, July 1, 2020
Time: 6:30 p.m. – 8:00 p.m.
Register to attend the virtual Open House >
We hope you'll join us, but if you are unable to participate, please take a few minutes to complete the online survey.