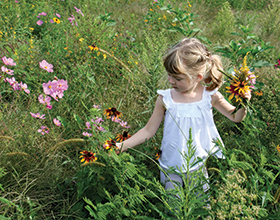 Online registration for summer programs begins Monday, May 11 at 10 a.m. for Centerville and Washington Township residents. Online nonresident registration begins Monday, May 18 at 10 a.m.
All registration for summer will take place online only at this time.
Please note that CWPD summer programs have been modified to meet social distancing guidelines set forth during the COVID-19 health emergency. Some programs have been canceled, and others may be released for registration at a later date, including all summer camps. Thank you for your patience as we work to offer your park programs safely!
View the summer program guide >
IMPORTANT: Centerville and Washington Township residents, please list DAYTON as your city of residence when you create your online account for the first time. The system will not recognize you as a resident unless you follow this step!