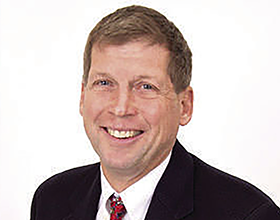 The Centerville Baseball & Softball League, the Centerville-Washington Park District and the Washington Township Recreation Center are pleased to sponsor this free community event on Thursday, October 3. Join us from 7:30 – 9 p.m. at Rec West for Bob Bigelow's talk "Who Wins, Who Loses?"
Bob aims to create a better understanding of what children really want and need from sports during this talk for parents, coaches and others connected to youth sports. He identifies the good, bad and ugly in organized youth sports and provides tools and solutions to enhance the experience for ALL kids!
In addition, there is a free clinic for basketball coaches of children in grades 3 – 8 from 6 – 7:15 p.m.!
A standout at University of Pennsylvania under Hall of Fame Coach Chuck Daly, Bob was a first-round NBA draft pick. He played for the Kansas City Kings, Boston Celtics and San Diego Clippers.
Bob has conducted hundreds of talks and hosted thousands of clinics around the country to improve how coaches coach kids, and to develop greater skills in young athletes. Bob co-authored the book, Just Let the Kids Play.
Preregistration is required for both the clinic and the talk.
Bob will have copies of his books, Youth Sports: Still Failing Our Kids and Just Let the Kids Play, for sale at the event. He will also bring copies of youth basketball coaching DVDs for sale. Payments can be made by cash or check.